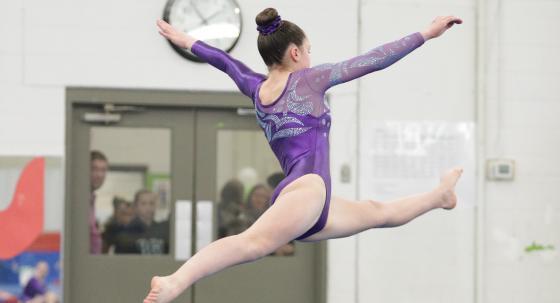 In October 2018, Michigan Radio and National Public Radio (NPR) released its nine-part podcast series, Believed, about the crimes committed by USA Gymnastics Physician Larry Nassar and why it took so long for him to be caught.  The series can be found on https://believed.michiganradio.org or on any of the usual podcast providers.  The entire series back-to-back is about three-and-a-half hours long.  If listening to podcasts is not your thing, then written transcripts (as well as photos and documents) can be found at the Michigan Radio URL above.
In my opinion, this a must-listen for anyone working in the field of investigations, and actually, any parent or athlete in the competitive sporting world.  The podcast includes interviews with victims who were both believed and not believed, their parents, as well as the detective who eventually worked to prosecute Larry Nassar.  
What Investigators Can Learn from the Believed Podcast
In my own professional life as a workplace harassment and sexual violence investigator, I am very careful to make sure that I suspend any biases toward findings of harassment or violence until the end of my investigations.  Certainly, not every allegation is founded and there is a long road of collecting evidence and analyzing that evidence before any determinations are made.
In the Larry Nassar case, however, we know the end game: close to five hundred victims have come forward and he was sentenced to one hundred years in jail.  In reviewing the podcast from the lens of an investigator that knows the end of this story, here are the six things that resonated the most when I listened (okay, binge-listened) to Believed:
Firstly, the podcast is a great reminder that sometimes, the "guy next-door," the dad who has befriended and won over parents and professionals, the physician with Olympic prestige, and the professional who seems to talk endlessly about the importance of trust with individual athletes is a completely different person behind the closed door of his medical office. There is no doubt now that Larry Nassar, now a convicted pedophile, managed to get into the inner circle of the highest echelons of gymnastics while maintaining personal relationships with athletes and their trusting families. This tactic is what made the investigation of Larry Nassar so difficult as nobody wanted to turn on their trusted friend, the person who had the potential to take them to the Olympics, or to admit that they had been duped (Episode 1).
Secondly, the podcast also reminded me of many of the reasons why victims do not come forward.I discussed some of the reasons that even strong female athletes might not come forward in a previous blog.  First and foremost, Larry Nassar was supposedly the best in his field of fixing broken athletes and everybody wanted him on their side to reach their Olympic dreams.  Secondly, Larry Nassar managed to hide his abuse under the guise of medical techniques; if the athlete's own body was repairing itself while Larry Nassar "treated" them, who will question his technique?  Thirdly, as detailed in the podcast, athletes normalized his techniques and doubted that he was doing anything untoward, because their parents were often in the exam room overseeing the treatment. What the patients did not know was that Larry Nassar was strategically blocking their view during the assaults (Episodes 2 and 6);
Thirdly, the podcast demonstrates that sometimes victims do come forward and they just are not believed.The podcast goes through the painful experience of Kyle Stephens (Episodes 3 and 6), who at age twelve told her parents that their close family friend Larry Nassar had been abusing her in their own basement for years.  Her parents, in a decision that they will undoubtedly regret for a lifetime, chose to believe the adult in the situation, Larry Nassar.  It was Kyle Stephens' statement in court that often got quoted during the Larry Nassar hearing:
          "Little girls don't stay little forever. They grow into strong women that return to destroy your world."
Fourthly, the podcast provides fascinating evidence from three of Larry Nassar's police interviews, showing how he worked to manipulate the investigators. In 2004, Larry Nassar was interviewed by a township police detective who closed the file after Larry Nassar provided his own PowerPoint deck that appeared to legitimize his techniques; the actual police file is located on the Michigan Radio Believed site (Episode 2). The podcast also contains footage from police interviews from 2014 (Episode 4) and 2016 (Episode5).  Watching the different investigative approaches is fascinating.  In 2014 the investigator seems convinced by Larry Nassar's "legitimate medical technique" defense however by 2016 the investigator simply does not accept his fabricated explanations. For any investigator who loves to watch other professionals in their sweet spot, this 2016 interview is a must-watch;
The fifth thing that resonated with me, is that the podcast is a good reminder that sometimes the story comes to the forefront through something other than a complaint about the abuse itself. I see this in my own investigation practice often; other seemingly unrelated events trigger complainants to come forward. In this situation, Rachael Denhollander, who had spent fifteen years collecting evidence about her own childhood experience with Larry Nassar, only came forward after reading the Indianapolis Star's 2016 story about sexual abuse by USA gymnastics coaches (Episode 5). It was at that point that Rachael Denhollander, now a lawyer, made it her mission to show that it was not just the coaches who were abusing the American gymnasts, but their trusted physician as well; and
Lastly, the podcast demonstrates the tricky layers of multiple criminal and administrative investigations. This is often the case in the sexual violence investigations that I conduct on behalf of universities. In Larry Nassar's case, by 2014 not only were the police investigating (and clearing) him, but he was also being investigated by Michigan State University (MSU) where he worked (Episode 4).  Interestingly, this Title IX Administrative Investigation, which also cleared Larry Nassar from findings of abuse at the time, became quite relevant four years later when MSU settled for $500 million dollars to sexual assault survivors of Larry Nassar.  What was particularly interesting to me as an administrative investigator was there were two versions of the MSU report: one that was provided to the complainant and one that was provided to MSU administrators.  The report that was provided to the complainant cleared Larry Nassar from any wrongdoing. The report that was provided to MSU, and that was later disclosed during subsequent civil litigation, contained a written warning from the investigator that although Larry Nassar's behaviour did not meet the definition of sexual harassment, she did describe it as being both  "troubling" and "problematic." Again, for those investigators who enjoy reading other investigators' analysis and findings, a copy of the relevant sections of the report can be found on the Believed website.
What Parents and Athletes Can Learn from the Believed Podcast
As a parent of competitive athletes and an athlete myself, what resonated most from listening to the Believed podcast is that it is clear we are only starting to get a handle on the extent of sexual misconduct in sport.  As demonstrated by the CBC's recent investigation into this topic  the abuse of young boys and girls is more prevalent than anyone would like to believe.  I think we are all guilty of having an idealistic view of sport and the many life lessons that it teaches; I think more than anything, most of us do not want to believe that there is evil lurking beneath the Olympic swimming pool waters. I have read many articles about why abuse in sport has been allowed to occur for so long (parents' and athletes' blind confidence in abusers, opportunities that occur as a result of travelling to events, power dynamics, the pursuit of high-level of sport success that overshadows safety concerns, etc.) and it is clear that there are a multitude of reasons why abuse in sport has been allowed to happen for so long. 
I think that the most important thing that we can do as parents and athletes is to accept the stories as truthful if and when they come forward, even if they shatter our image of our sport or call into question parenting decisions that we have made. The allegations need to be brought forward to the sport associations, the institutions and /or the police. Let's leave it up to the fact-finders and investigators to make findings on their validity.  
Jennifer White is a lawyer and investigator who conducts investigations into harassment, sexual harassment and sexual misconduct for a number of public and private sector clients.  She has developed a specialty in policing, universities and sport organizations. Jennifer can be reached at (613) 791-7448 or at [email protected].